Welcome!
Have you become aware that time is short? The world is full of unexpected adventures? (Perhaps more than our fair share over the past few months...) It's no longer feasible to live your life according to the expectations of others.
Most women - like us - begin to recognized they're in the second-half-of-life and find themselves being called to greater Self-Discovery. The time has come to let go of who you think you're SUPPOSED to be and embrace who you are.
Because, right now...
You're good at what you do, and
you do it believing in the goodness of others.
You're compelled to make the world a better place, even when it's not convenient, because people depend on you.
You anticipate what others need and your powerful insights help you understand, so you're the 'Go-To' person for support.
Because you're astute, warm, friendly, caring and insightful, you see past facades. This also makes you sensitive to the energies and emotions of others, and driven to maintain harmony - at all costs.
You're often asked for favours, even though sometimes, there's barely time or energy for doing your own stuff.
Overall, you were born altruistic, determined and passionate. You're creatively resourceful. You give generously... inspire kindness... and instill hope!
Yet, it all comes at a BIG COST to your own healthy sense of balance and well-being

Because at times we...
... become irritated when our conviction carries us past the breaking point, and then we
feel weirdly misunderstood

... believe our hopes and desires go unanswered, as
sensitivity
makes us evade things that sound critical
... resent not getting to the heart of issues and would prefer that people didn't need to be rescued at all
... get frustrated with inequities in the world that make us seem to never be, do, or have enough
... pretend to have it all together and we wear a well-crafted mask to hide any fear or doubt within
... long to be seen, known and accepted for who we ARE - not just for what we DO - even though we

make sure no one ever sees anything except what we've edited and approved for posting
What if...
🎁 the answer's a small shift in the wall between you and the life you passionately desire?
🎁 discomfort, sensitivity and intuition all point the way to LIGHTNESS, LOVE, and JOY?
🎁 you knew how to harnessed the power of mental fitness to create the light for your PATH?
Hey... I've been there, too!

Want to know what I think?
💚 Sensitivity and intuition are your Achilles' heal until they're used as your superpower!
💚When you're in integrity with your inner Self, unrest is replaced with greater peace, power, passion and purpose.
💚Once you embrace your zone of genius, you begin to live the life you LOVE!
That's why I'm passionate about helping you find purposeful ways to serve others while gaining better balance in business and life.
Combining strong analytical background, from advanced science and education degrees, with insightful meditation and perceptive coaching, my clients discover solutions at the intersection of logic and imagination.

In living my zone of genius, my clients receive everything from practical systems and strategies, to creative original and intuitive solutions.
As a former leader in Education, my focus was on helping kids be successful. Now, experts hire me for strategic advice and the deep, playful detective work that quiets critical inner voices, because...
As inner beliefs align with passion,
the result is greater success -- for EVERYONE!
(You're welcome to read more of my story HERE.)
Here's the thing...
Our task is to fall in love with ourselves, acknowledging all aspects of our experience
Authentically serving others from the strength of our natural tendencies
Developing healthier relationships, gaining the confidence to grow fully, and reflect who we truly ARE
Our uniqueness isn't a flaw; it's our superpower!

Self Awareness. Energy. Aliveness. Engagement.

Ours for the choosing!
Do you want to feel lighter, open and more expansive as you build your life or business in more purposeful ways?

Do you want to be free to enjoy doing more of what YOU Love?
Good news!
Here's the next best step to get there...

---
Check out what others have experienced...
"... everything as a whole is now good!
I find the biggest change is that I feel true to myself. I am very confident and justified that my limits are well within reason. The other part is that I no longer feel concerned that I might offend someone.
Life has become enjoyable again. From the bottom of my heart, thank you for the help you've given me..."
~ KK, Trenton, ON
"Lorraine, your insight and experience are so valuable because you helped me easily understand and recognize where the shifts were needed. Now I feel great about myself."
~NW - Quinte
"My thoughts and emotions were more scrambled than scrambled eggs. I felt guilty for the part I played in all of my fixing, overgiving & over-achieving. My obsession with the narcissistic-Ex left me feeling like a sham in front of my friends.
Some days, it felt like I was a walking, talking empty shell, faking a pretence normality.
Little by little I'm moving on the right path, seeing life get better. Thank you so much for guiding me."
~Margie
Ok! We understand.

It's good to share a community with like-minded people who: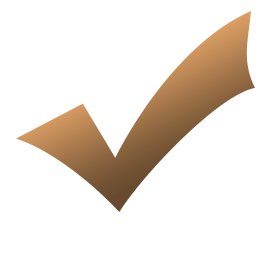 Don't think that relentless 'giving' is saintly and u
nderstand the desire to 'help' is both rewarding and uncomfortable
If you're like us, you'd rather...
👍 - be RECOGNIZED for someone with the best of intentions!
👍 - be connected, accepted and sincerely APPRECIATED for what you do
👍 - feel GOOD as you ACCOMPLISH more of what makes your life shine!
Hey, if you're ready for something different
This is meant for you. Completely free. Absolutely powerful.
Use the form 👇 to get it
delivered directly to your Inbox!
No strings. No risk. No obligation.
It's FREE!
It really doesn't get any easier than this!